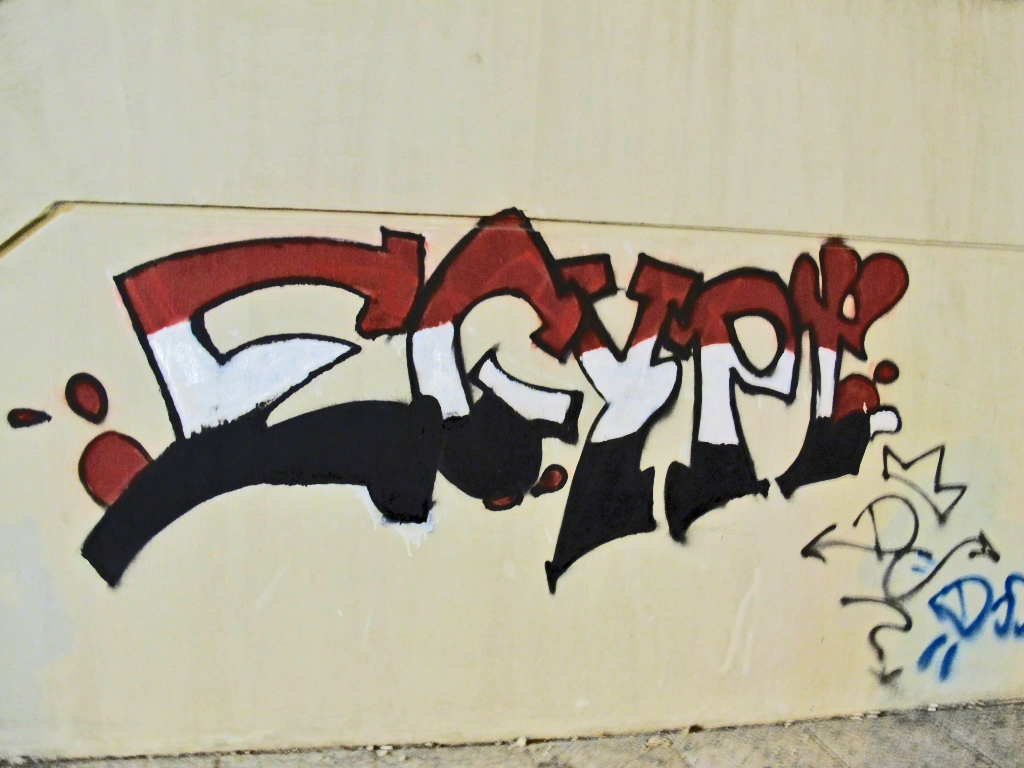 by M. Butcher
We have all seen it in our travels, on the sides of the road, on bridges, buses, and overpasses. Almost everywhere a spray can may reach. As with art, graffiti is subjective, what some consider to be art, others consider it to be trash. Our modern idea of Graffiti has changed and we are seeing more beauty in the designs on the street.
Graffiti is the name given for images or letters scratched, scrawled, painted or marked in any method on public property. Graffiti and graffito come from the Italian word graffiato meaning scratched. It has existed for long time going all the way back to Ancient Greece and even the Roman Empire.
Graffiti can also be used as a way to mark territory or "tag". Tagging is pretty basic and can be elaborate though most taggers aren't considered graffiti artists. Tagging is also used by the homeless as well to mark areas as safe, or clean or warn others of beatings or places to get food.
We travelled to Alexandria after the January 25th Revolution, and we saw some great examples of Graffiti from Artists and students. They took over the public areas near the corniche and started painting in Red, White and Black, their impressions and interpretations of events and showed that they love Egypt.
I took pictures of some of the examples; there were a lot, lots of painting on the side of the underpasses, look out points and even painted benches. Lots and lots of Red, White and Black on everything they could find.
Even the break wall had tagging on it, some cutesy, some nice and some rude. We enjoyed checking out the different types of designs that were done all over the corniche. We even got to see a group of people starting out, by first whitewashing the cement walls and then deciding what how to start.
We enjoyed seeing creativity and expression of hope for Egypt. Brightening up the community with scenes and illusions of what they hope Egypt will become. Better than the usual tagging we see around here.
Tags:
Alexandria
,
benches
,
Black
,
blue
,
Egypt
,
friends
,
golry
,
graffiato
,
Graffiti
,
Hope
,
look out
,
martyrs
,
new start
,
points
,
Red
,
scratched
,
Tagging
,
underpasses
,
White